Piccoli suggerimenti per i regali natalizi.
Io sono andata fuori di testa per WOOL AND THE GANG.
Questo brand francese reinventa il lavoro a maglia di un altra generazione, lo rende nuovo e divertente, autodidatta e riunisce in una "banda di knitters" ragazzi e ragazze dai 7 ai 77 anni.
Il marchio opera attraverso il sito o con corner all'interno di altri negozi e di recente ha aperto il primo Studio/Shop a New York (98 Thompson Street, New York, NY).



Wool and the Gang is the story of a family, a know-how transmitted to the next generation, re-invented, self taught, a bond between gang members, a gang of knitters, guys and girls from 7 to 77 years old, all tied together by a piece of yarn. Hello to funky, fun knitting, or simply chic and basic. Top quality wool, produced deep in the heart of the Peru's Andean Highlands. Each collection is a selection of basic pieces

.

Il sito fornisce diverse possibilità di acquisto: dalla materia prima, pregiatissima lana prodotta in Perù nei colori della collezione, al prodotto finito...ma è la parte centrale quella che mi interessa di più, dei bellissimi kit fai-da-te con tutto il necessario per "costruirsi" sciarpe, cappelli, canotte e vari accessori, il tutto supportato da lezioni pratiche tramite i video caricati sul loro sito.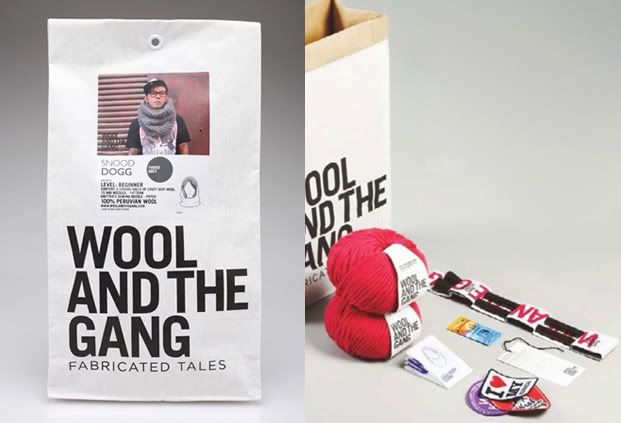 Contenuto del kit:
- 2 gomitoli di WATG lana 100% Peruviana
- Ferri da maglia in legno 15mm
- Un semplice schema con le istruzioni per il lavoro a maglia
- Etichetta WATG
- Un ago da lana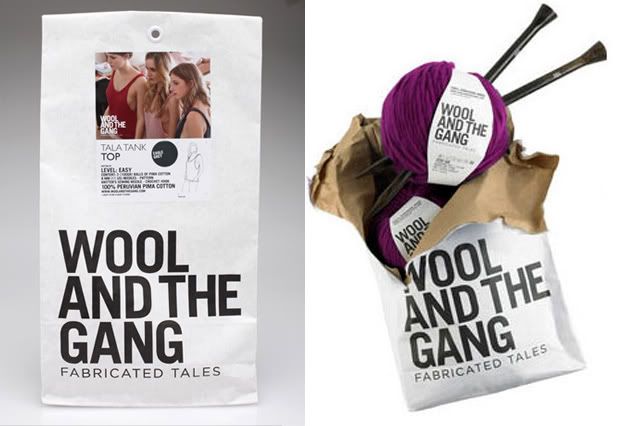 QUI
potete trovare i video tutorial.
Se invece lavorare a maglia non fa per voi potrete venire a trovarmi Giovedì 9 Dicembre alla fondazione Sandretto Re Rebaudengo.
Dalle 19 in poi sarò lì insieme ad altri designer con la nuova collezione invernale, ricca di accessori in maglia perfetti per un pensiero di Natale. Potrete anche assistere alla sfilata del marchio torinese Ombra di Foglia e gustare un buonissimo aperitivo ;)