A più di un mese di distanza dall'uscita della nuova collezione posso affermare che questo vestitino è in assoluto quello che ha avuto più successo.
E' in jersey morbido e leggermente elasticizzato, a vita alta elasticizzata.
Nelle foto della collezione è in effetti molto corto, ma per la vendita è stato allungato leggermente per renderlo più facilmente portabile.
La sua scollatura è morbida e sul davanti si chiude con 3 piccoli bottoni.
Insieme all'abito è prevista una fascia in tessuto elasticizzato da indossare al di sotto.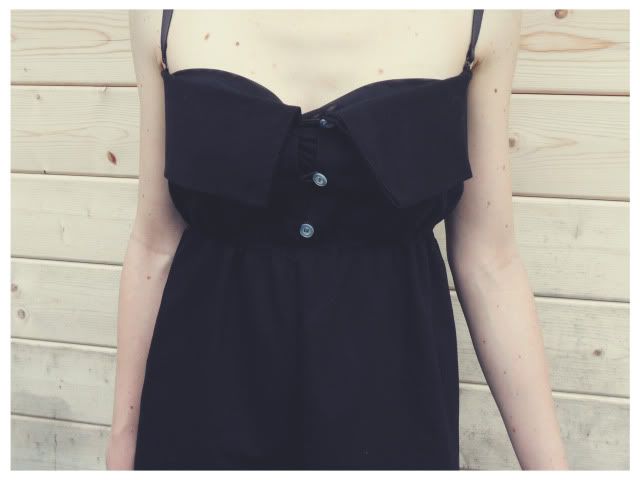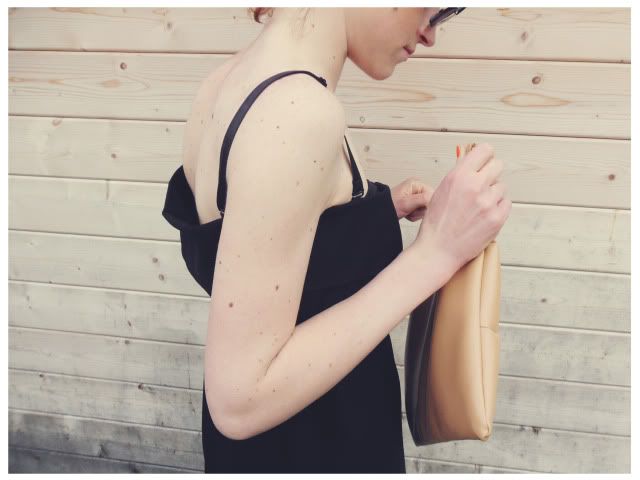 COLORI: NERO / SU RICHIESTA
Potete acquistarlo QUI o da Crim Shop, via S.Francesco da Paola 4, Torino.
Per info: yoanna.capellupo@hotmail.it
Little dress whit thin straps, elastic waist and button front.
Combined with transparent elastic band.
SIZES: XS - S - M - L
COLORS: BLACK / ON REQUEST
Info: yoanna.capellupo@hotmail.it