Nasce nel cuore di San Salvario RRRIOT SHOP:
negozio di abbigliamento indipendente e laboratorio creativo.
Un piacevole e accogliente punto d'incontro che osserva con attenzione le tendenze del futuro
pur mantenendo intatto il proprio gusto retrò in un quartiere che vive un momento di grande fermento culturale.
Venite a curiosare! Provvederemo a riempire la vostra pancia e il vostro spirito.


RRRIOT SHOP TORINO
New Store Opening Party:
save the date: 26.10.11
save the time : 17.00


Live Music & Dj-set with:
November (Not Found)
tba

Free drink and delicious food lovely made for you.

10% DI SCONTO SU TUTTA LA COLLEZIONE PER TUTTO IL GIORNO

Se volete saperne di più visitate il sito www.rrriotshop.com, anche se molte sezioni verranno aggiornate solo dopo l'apertura.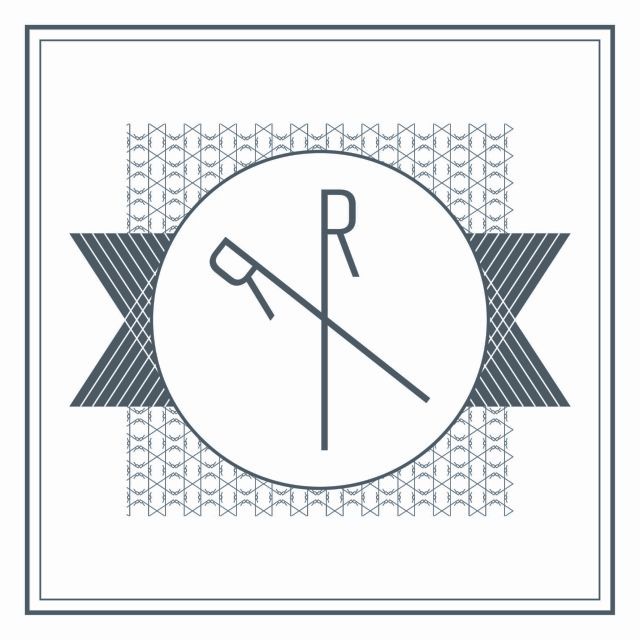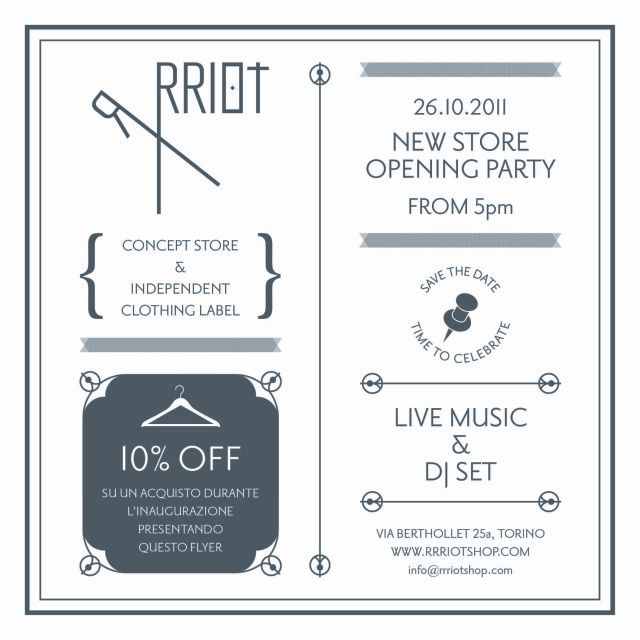 Non voglio dire ancora nulla a riguardo per scaramanzia.
Questo periodo è talmente intenso che riuscirò a raccontarlo solamente dopo averlo realizzato quindi rimando tutto a dopo l'inaugurazione di RRRIOT SHOP <3
Graphic by Stefania Capellupo